This February teachers, students, and staff came together to celebrate Black History Month. From poetry readings and step shows to choirs and motivational speeches there was no short supply of talent and community at this year's celebration.

This month students: Unnastazia Smith and Rachel Hoang will have their artwork on display outside of the Best Buy Teen Tech Center. Please look out for their artwork and support the International High community.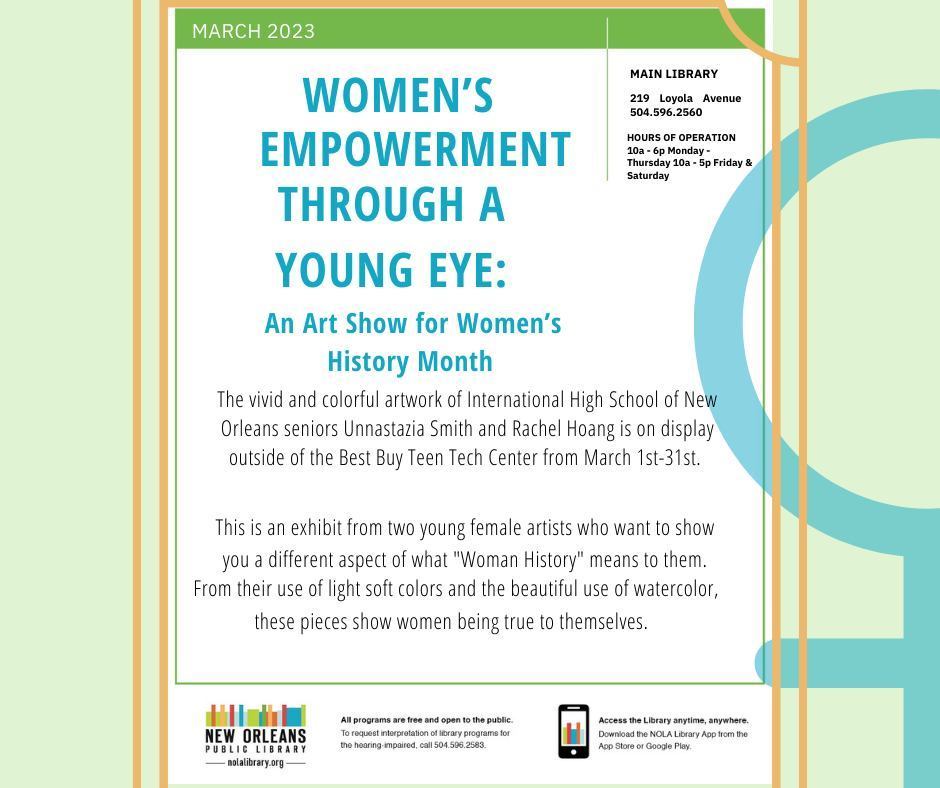 Today is the last day of the opening round of the NCAP. If you are a parent of a new student to IHSNO please register by Friday. Call us at 504-613-5703 for additional questions.

Mrs. Azebache's Arabic class had a recent treat when they tasted Algerian Chicken Couscous. We don't just LEARN the Arabic language we LIVE the culture too!!!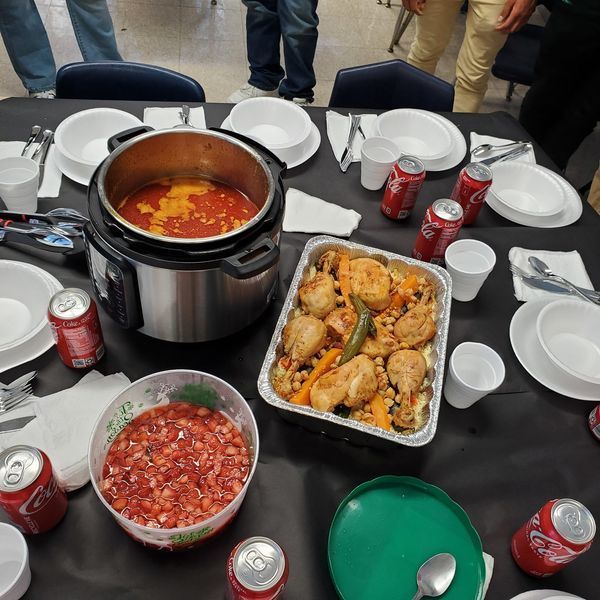 IHSNO Head of School Adierah Berger and Director of Development, Steve Lenahan, welcomed the newest business to our community, @redriverbank . Welcome to the neighborhood.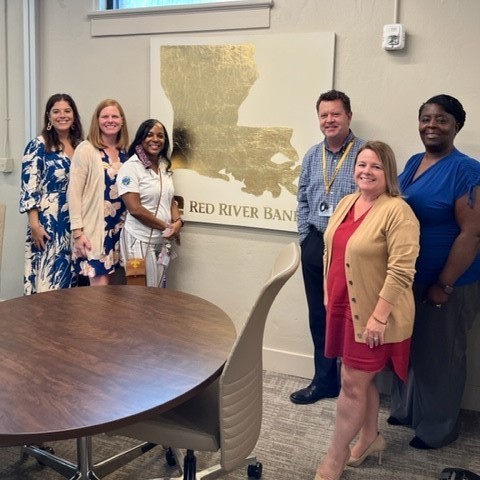 Thank you to our friends @gnohealthandwellness for offering free physicals to our athletes.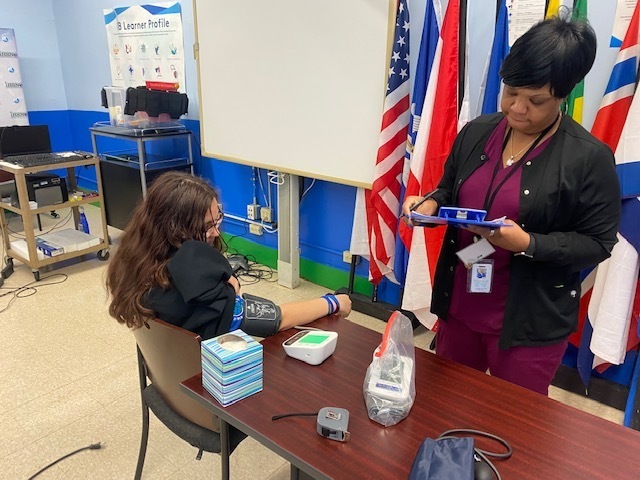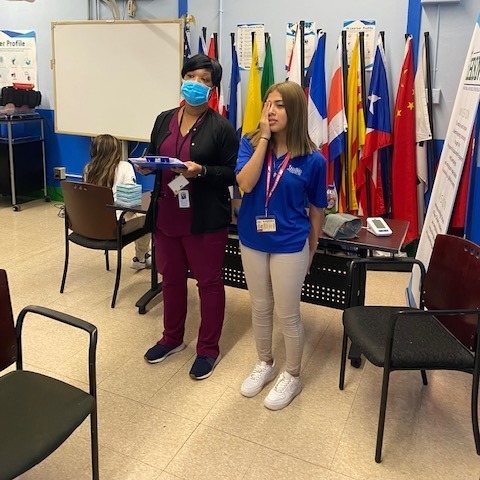 On September 2, we celebrated the life of former IHSNO student, Haven Lodge. Friends and family members wrote personal messages on balloons and released them in her memory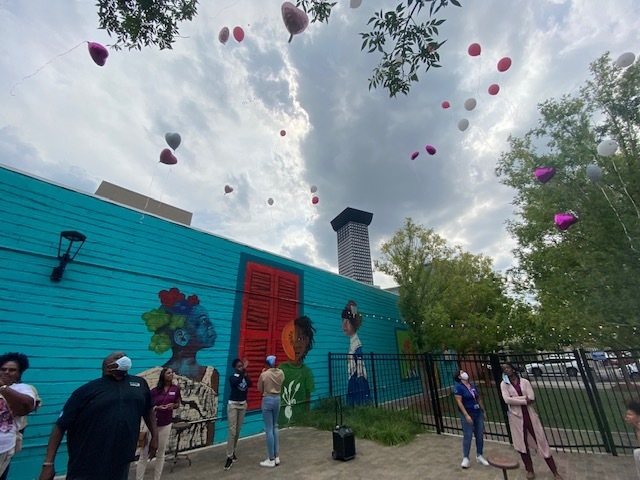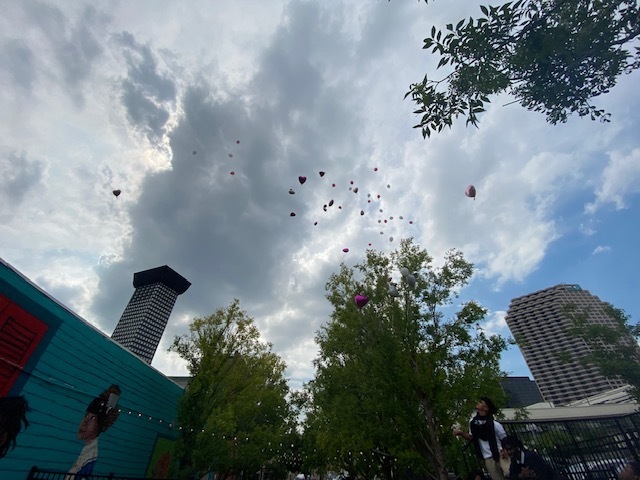 Starting Saturday with a special reception, IHSNO students will showcase their ceramics at Art Egg Studios. Join us!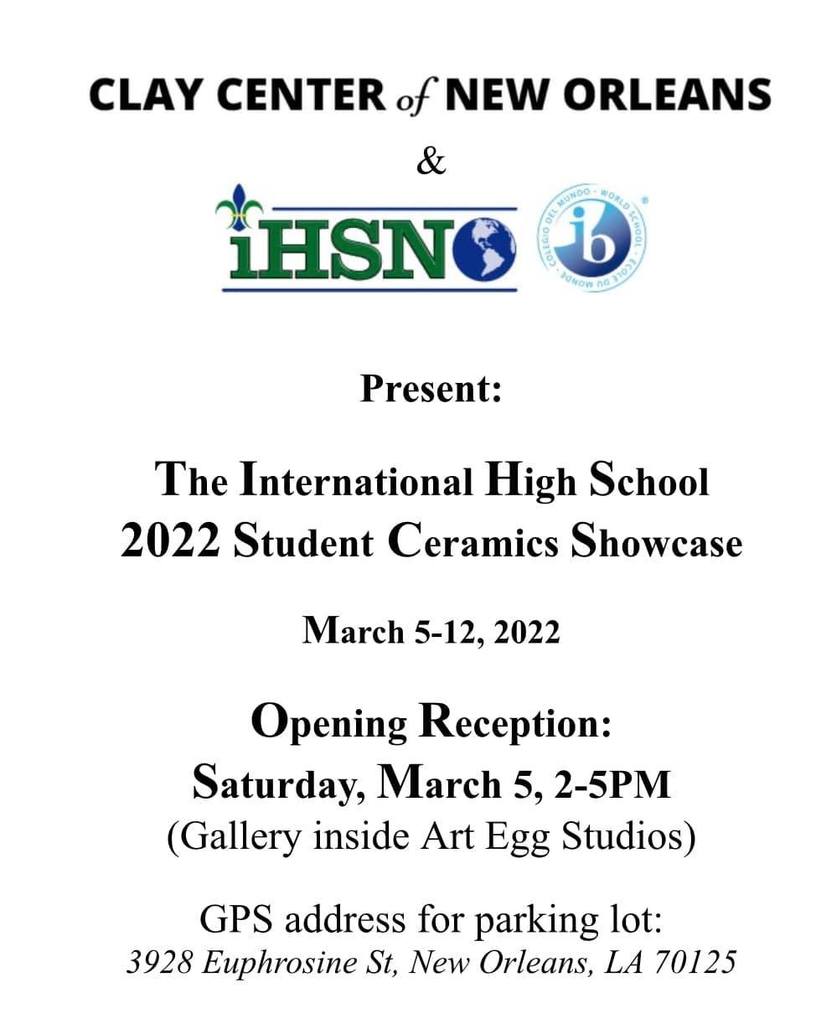 Ms Hamida Azebache Ép Salhi instructed her class how to prepare Moroccan tea, complete with homemade desserts.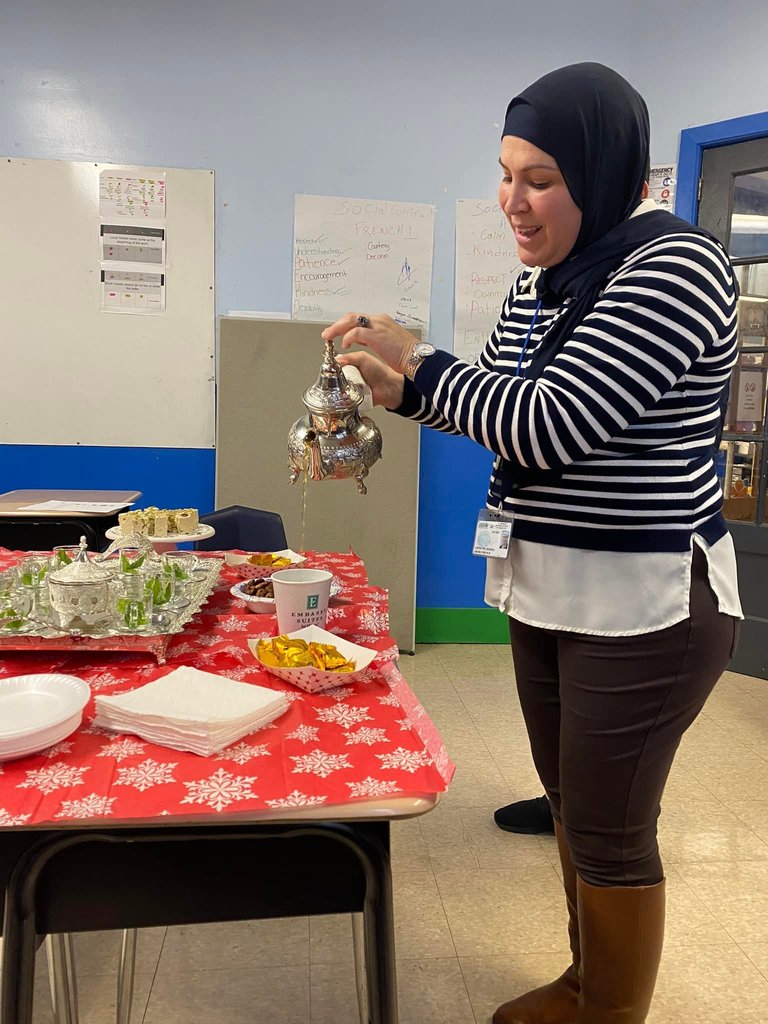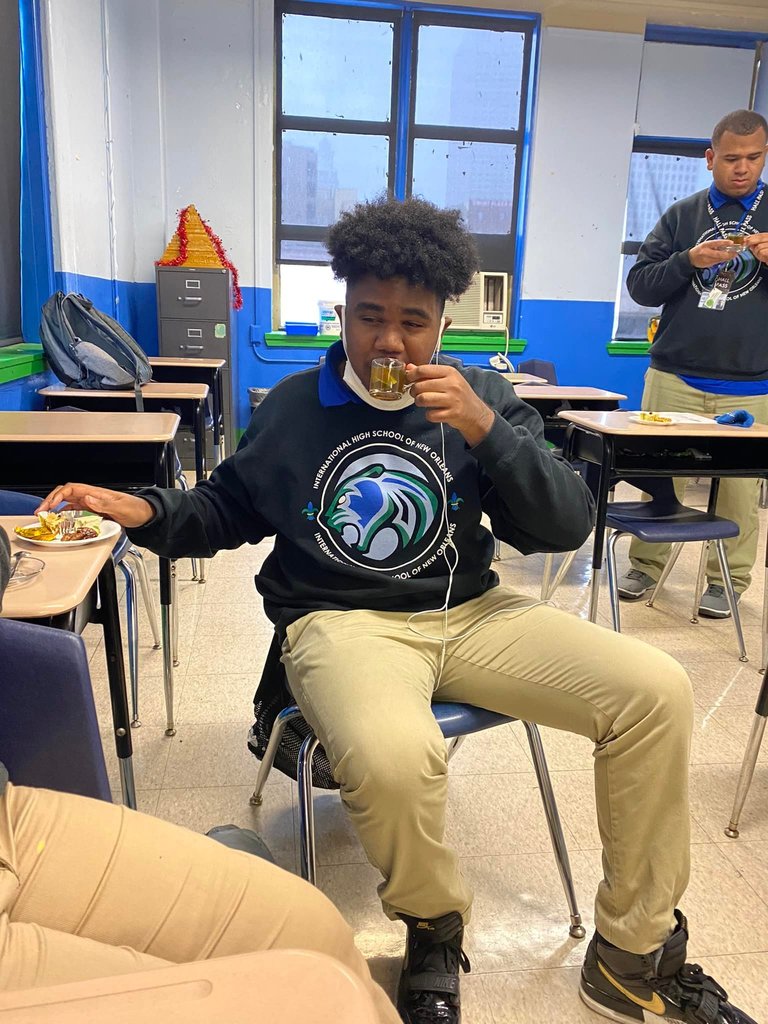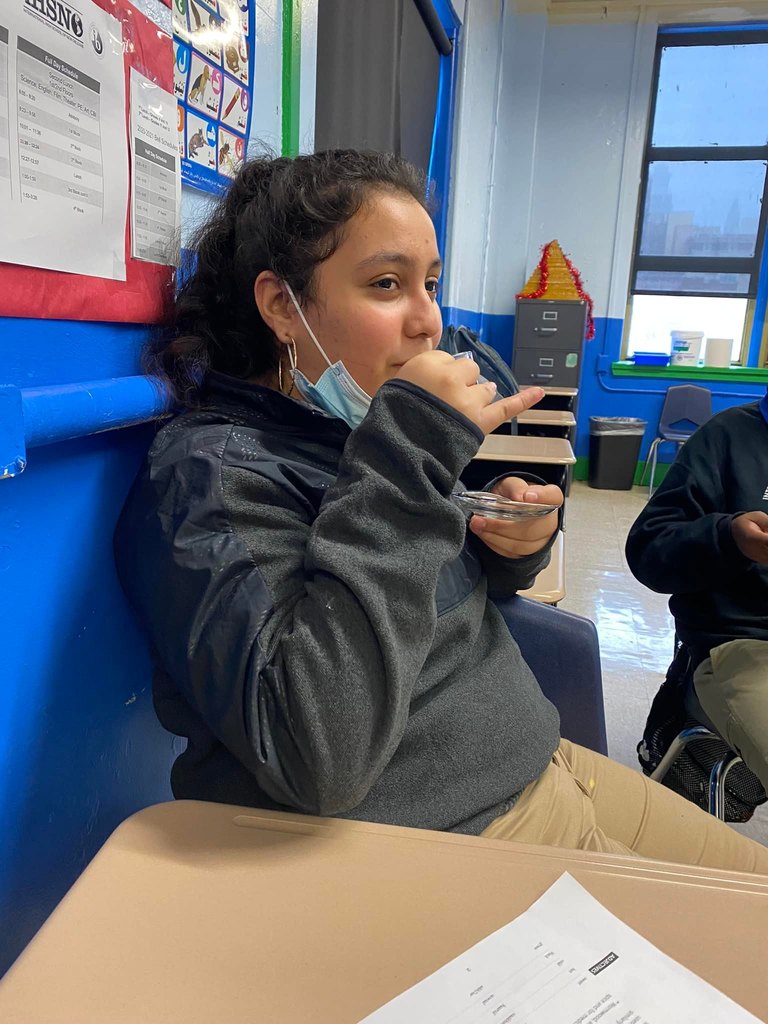 When you shop for Father's Day gifts at smile.amazon.com/ch/27-0649868 , AmazonSmile will donate a portion of your eligible purchases to Voices for International Business & Education at no cost to you!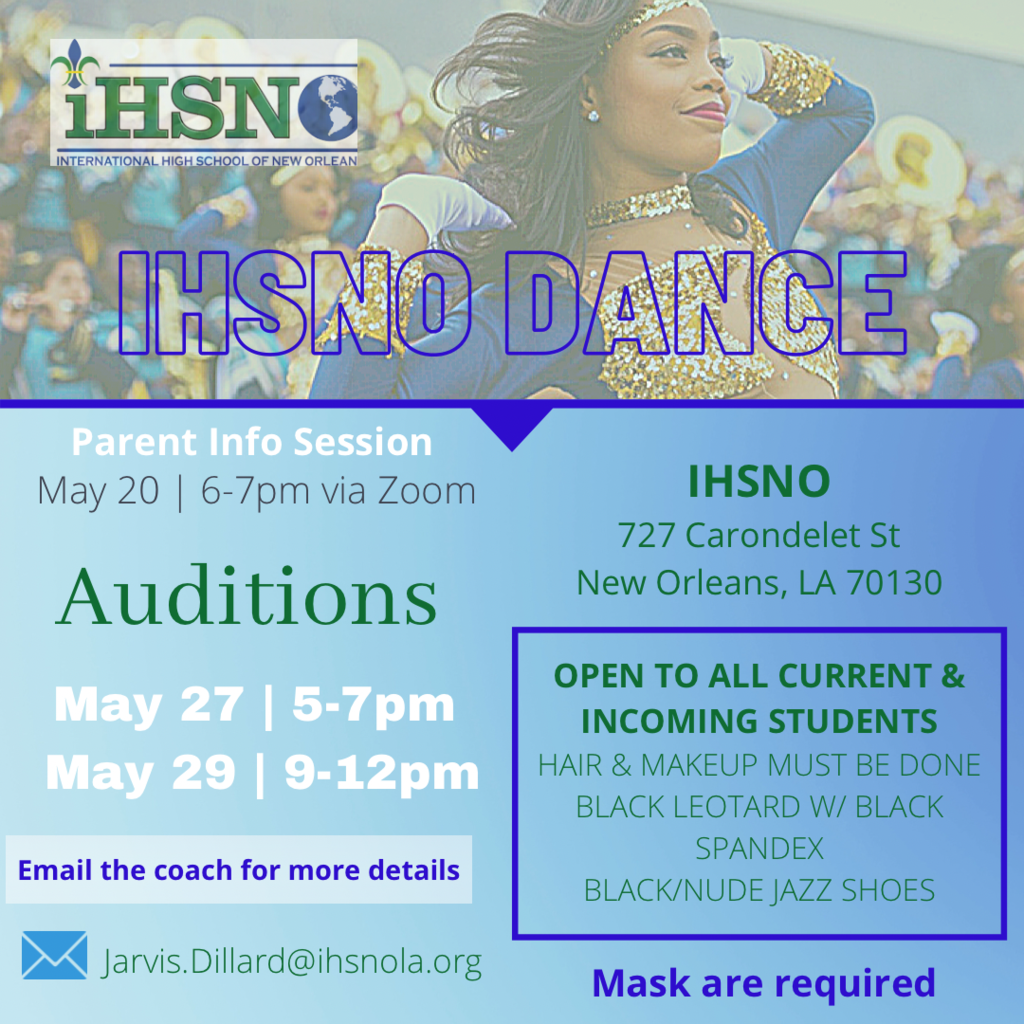 We have some amazing @International Baccalaureate art students. View our Senior IB Art Show below!! The art show features 4 seniors artwork: Thaily Roldan-Rios, Mai Ibrahim, Derick Mejia, and Russell Adelman-Cannon. #IHSNOPROUD Click below to view their artwork! Senior IB Art Show